The Broads and Art Philanthropy
Eli founded, catalyzed and supported—both with philanthropic funding and personal time—arts organizations around the world. Though Eli served as a trustee with the Museum of Modern Art, on the Chairman's Council for the Metropolitan Museum of Art and as a Regent of the Smithsonian Institution, the heart of his arts philanthropy was in his adopted hometown of Los Angeles. Through their foundations, the Broads committed a remarkable $1 billion to the arts in Los Angeles, making significant contributions to the LA Philharmonic, the Los Angeles Opera and numerous collegiate art programs from UCLA to CalArts, greatly boosting the city's emergence as a global arts capital.
Architecture-driven civic initiatives are the most visible legacy of Eli's commitment to elevating the city's cultural offerings. Eli served as founding chairman of the Museum of Contemporary Art, Los Angeles (MOCA) and was instrumental in driving fundraising for its collection, endowment and Arata Isozaki designed downtown building. In addition to being a life trustee of both MOCA as well as The Los Angeles County Museum of Art (LACMA), Eli led the push to fund and build the Walt Disney Concert Hall by Frank Gehry.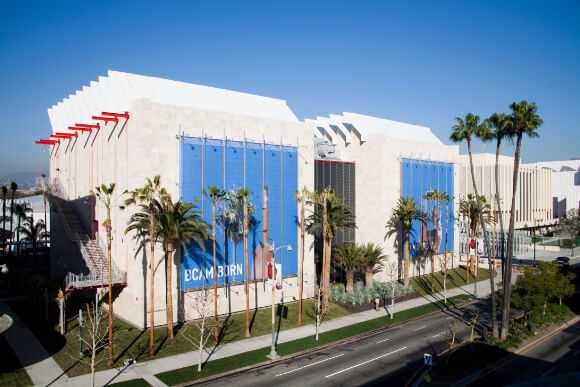 Exterior of the Broad Contemporary Art Museum at the Los Angeles County Museum of Art, February 11 2008, © John Baldessari 2008. Courtesy Estate of John Baldessari © 2021, photo © Museum Associates/LACMA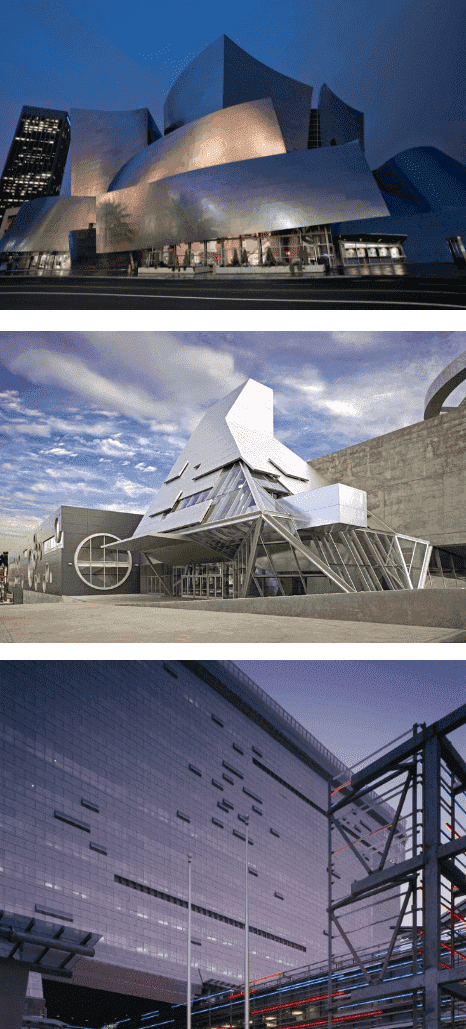 Top: Photography by Adam Latham Middle: Courtesy of Ramón C. Cortines School of Visual and Performing Arts Bottom: CalTrans Headquarters
The Broad Foundation supported the reinvention of an existing downtown structure into Coop Himmelb(l)au's avant-garde Ramón C. Cortines School of Visual and Performing Arts High School, organized an architectural competition that resulted in Thom Mayne's innovative design for the CalTrans headquarters building and funded the construction of Renzo Piano's design for the Broad Contemporary Art Museum at LACMA. It is The Broad museum, however, which will leave the most lasting and personal impression of the Broads' love for art on future generations and on Los Angeles. The Broad opened its doors in 2015 in downtown Los Angeles and exemplifies the Broads' desire to expand access to art for the widest possible audience.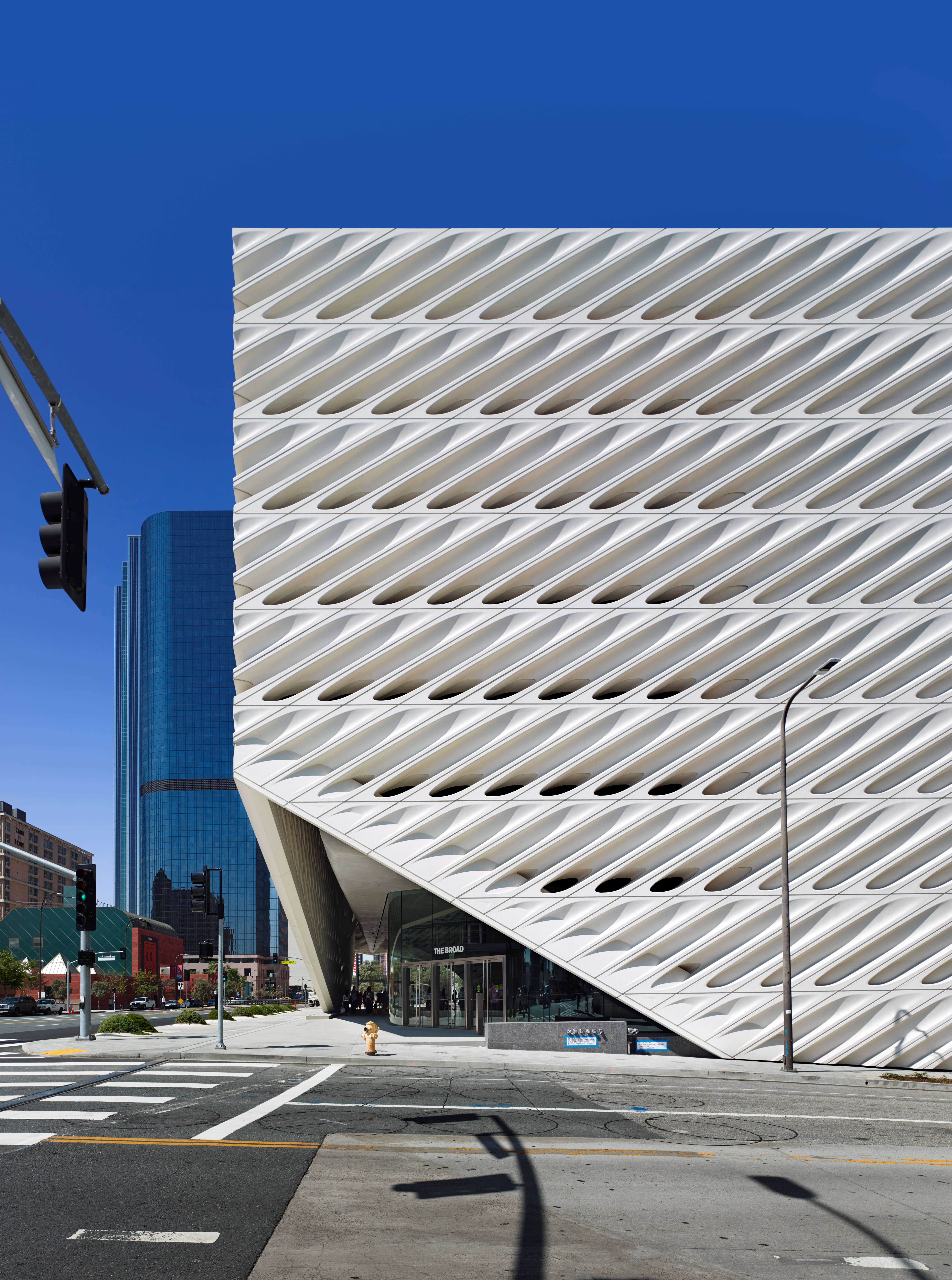 Photo by Benny Chan
Early Collecting and the Founding of MOCA
The Broads' arrival in Los Angeles in the 1960s coincided with the development of a burgeoning art scene in the city. LACMA opened on Wilshire Boulevard in 1965 and galleries such as Dwan and Ferus began showing L.A.'s rapidly developing community of avant-garde artists. As she had previously in Phoenix, Edye quickly became a regular at L.A.'s museums and galleries, even attending Andy Warhol's debut of his now iconic Soup Can series at Ferus in 1962.
Edye was the first collector in the family, but Eli would soon grow to share her enthusiasm for contemporary art. Through Taft Schreiber, a founding Board member of LACMA, the Broads learned the inner workings of the art world and began collecting actively, eventually making their first major art purchase—Vincent Van Gogh's Two Cottages at Saintes-Maries-de-la-Mer, 1888—in 1972. Over the next few years, Taft introduced them to prominent art collectors, including Marcia and Fred Weisman. Through the Weismans, Eli became intrigued by an effort just getting underway to create Los Angeles' first museum dedicated to contemporary art. Finding the support of Mayor Tom Bradley, Eli, Marcia and others rallied civic leaders, collectors and artists to the fledgling museum effort.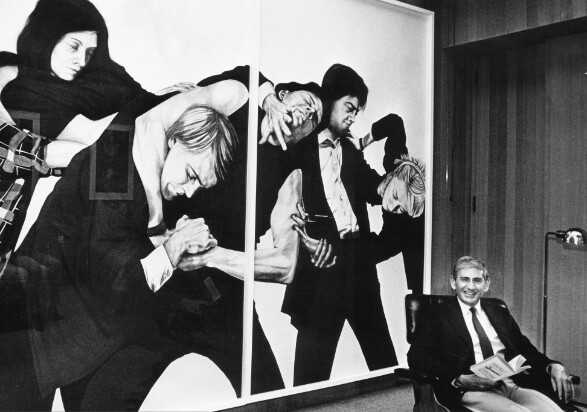 Robert Longo, Untitled (White Riot), 1982 © Robert Longo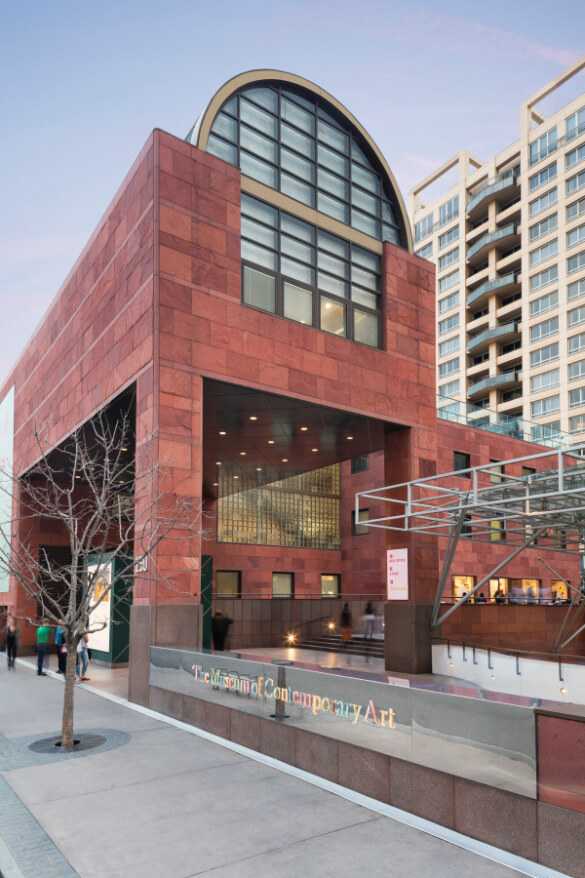 MOCA Grand Avenue, courtesy of The Museum of Contemporary Art, Los Angeles, photo by Elon Schoenholz
In 1979, MOCA became a reality, with Eli as founding chairman, and in 1983 MOCA opened its doors to the public. He would remain chairman until 1984 and a force at MOCA as a Board member and life trustee for decades. He advocated for MOCA as a museum of international importance, and catalyzed the acquisition of Count Giuseppe Panza di Biumo's collection of postwar American art for the museum, which laid the foundation for what is now one of the most compelling museum collections of contemporary art in the world.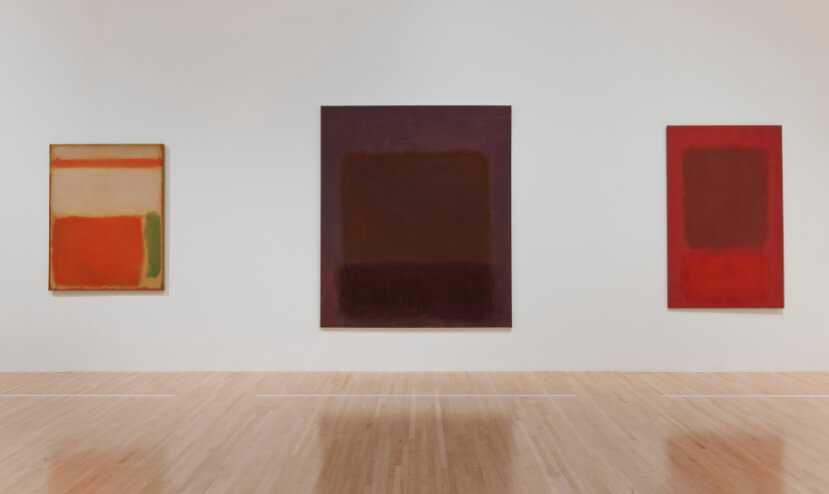 The museum was just one of the many testaments to the Broads' contributions over the next several decades in making great contemporary art an essential part of life in Los Angeles, increasing public access to the arts and enriching the public life of its residents and visitors.
In the 1980s, their personal collecting expanded in pace and scope. In short order, they acquired the art of many of the biggest names in art as well as figures just at the beginning of their careers, including Jean-Michel Basquiat, Keith Haring, Roy Lichtenstein, Cindy Sherman and Andy Warhol. They collected with a direct intention: commit to gathering deep, representative holdings of individual artists' careers.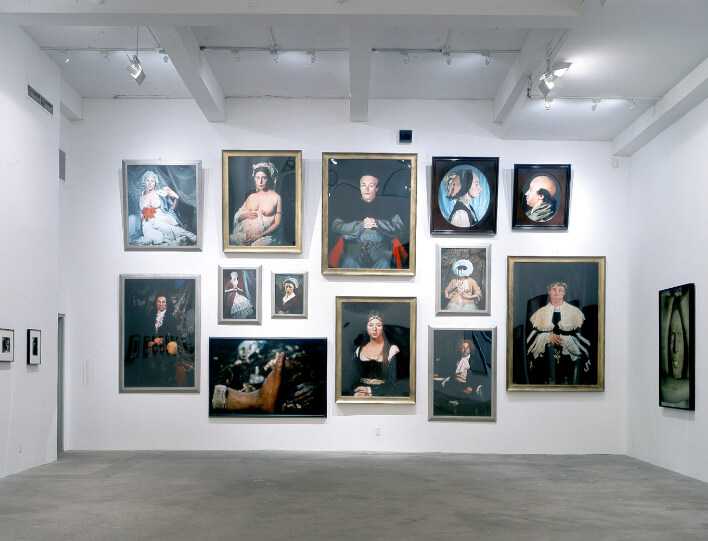 2001 Cindy Sherman Installation at The Broad Art Foundation, Santa Monica © Cindy Sherman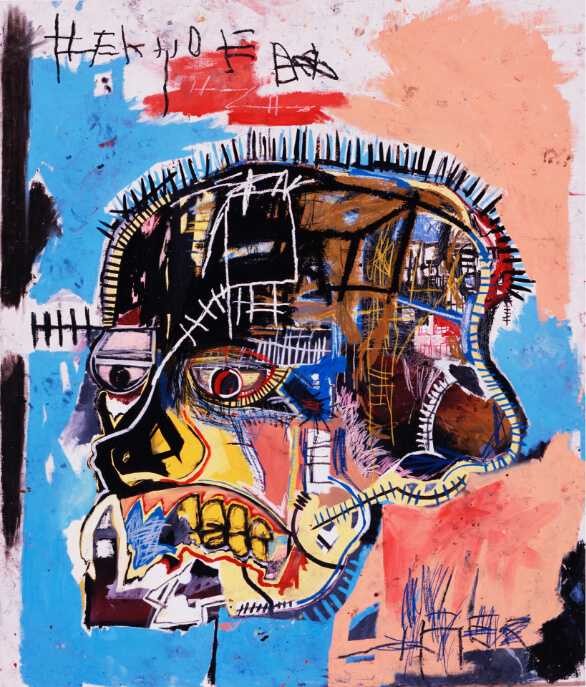 Jean-Michel Basquiat, Untitled, 1981 © Estate of Jean-Michel Basquiat. Licensed by Artestar, New York.
In his relationships with artists, museums and galleries, Eli found that many large private collections around the world languished in storage, and only rarely could public institutions rival the speed and means of private collectors to collect art at a large scale. To meet these challenges to access, Eli launched the Eli Broad Family Foundation (later renamed The Broad Art Foundation) in 1984 to create an expanding lending library of art from which public institutions could borrow. As the Broads collected and followed the art of their time, the Foundation made it available, enabling museums to exhibit art that would otherwise be out of reach. The Foundation continues to showcase contemporary art through its lending program. To date, it has made more than 8,500 loans to over nearly 600 institutions worldwide, as well as made available selected works from the Broads' personal collection.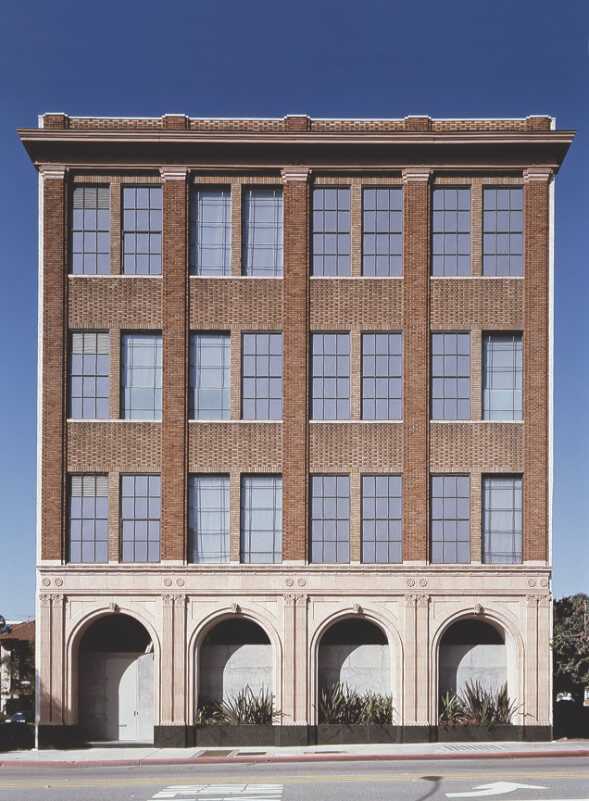 The former offices of The Broad Art Foundation in Santa Monica, California. Photo by Douglas M. Parker Studio, Los Angeles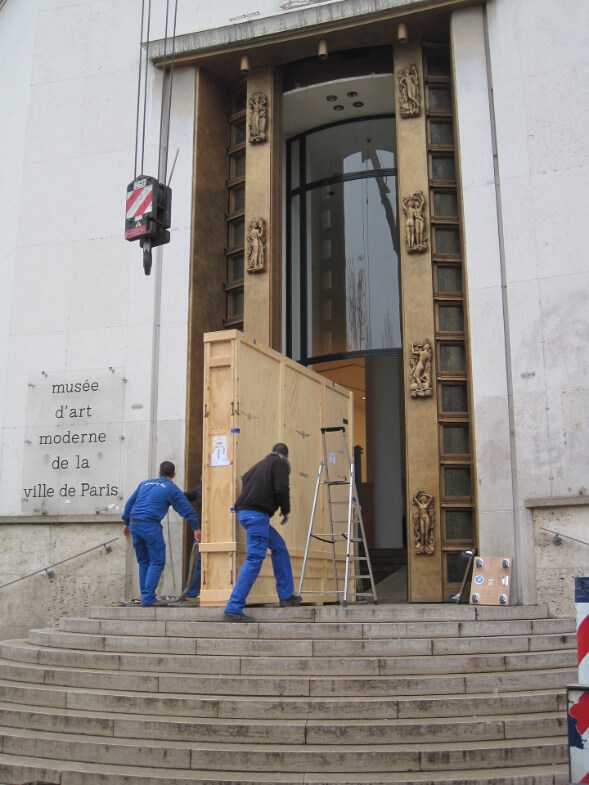 Artwork on loan from The Broad Art Foundation is transported inside the Paris Museum of Modern Art, 2011. Courtesy of The Broad Art Foundation
"Eli and Edye Broad established The Broad Art Foundation in order to build a contemporary art collection to share with the world."
Joanne Heyler, founding director, The Broad (published in The Eli and Edythe Broad Foundation: 50 Years of Giving)
Broad Contemporary Art Museum At LACMA
Eli had long been involved with LACMA but in the late-1990s, its chief executive, Andrea Rich, recruited Eli to help her reshape and re-energize the museum. His reputation for civic institution building was at its height, as he was simultaneously leading the drive to fund Walt Disney Concert Hall. LACMA's reinvention called for a re-imagined campus plan. After an ambitious first proposal proved too impractical to build, Eli helped LACMA elicit a new approach from architect Renzo Piano that re-oriented and re-organized the campus without demolishing it. A new axis through the campus with a new gallery and airy entry plaza gave Los Angeles one of its most open and central public spaces.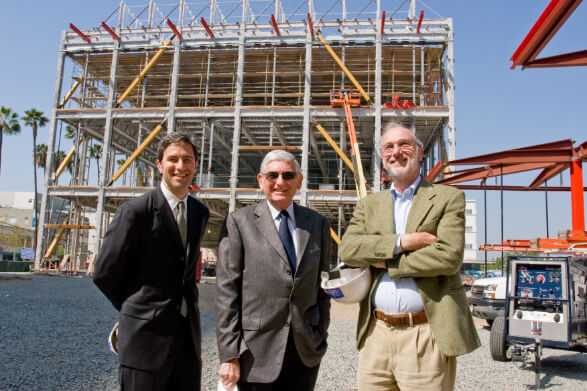 Michael Govan, Eli Broad and Renzo Piano at the construction site of the Broad Contemporary Art Museum at the Los Angeles County Museum of Art, March 16 2007, photo © Museum Associates/LACMA
The Broad Foundation committed $50 million dollars to the new building, as well as an additional $10 million dollars for art acquisitions. The Broad collection would also lend generously to the new space.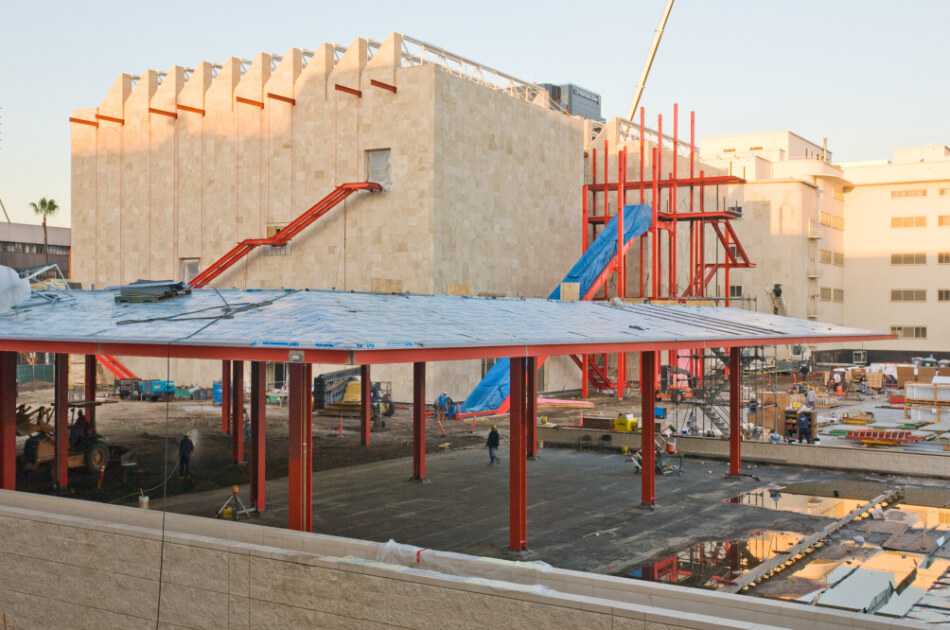 Construction of the Broad Contemporary Art Museum at the Los Angeles County Museum of Art, September 25 2007, photo © Museum Associates/LACMA
"The Broad Foundation donated $50 million to LACMA to build and $10 million to acquire art for the Broad Contemporary Art Museum, or BCAM, devoted to postwar art and designed by an architect of Eli's choosing. It would be the Foundation's biggest local donation to date."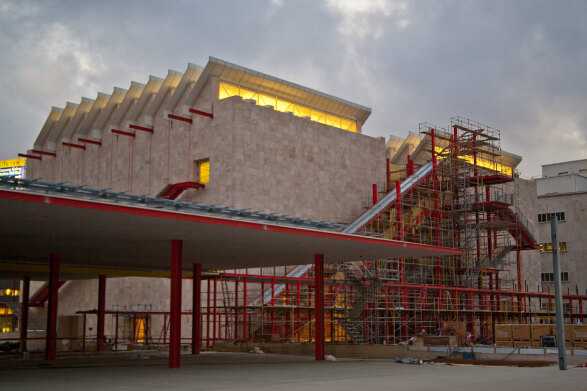 Construction of the Broad Contemporary Art Museum at the Los Angeles County Museum of Art, November 09 2007, photo © Museum Associates/LACMA
On February 16, 2008, The Broad Contemporary Art Museum opened as a centerpiece of the LACMA campus transformation, providing 60,000 square feet of exhibition space housing contemporary art, including 160 works from both The Broad Art Foundation and the Broads' personal collection.
The Eli and Edythe Broad Art Museum at MSU and Arts Education
The Broads embraced opportunities to combine their passion for art and architecture with their commitment to public education. In 1992, the Broads funded the construction of 20 new art studios on the California Institute of Art's campus in Valencia, and in 2006, the Foundation funded the creation of Discovering the Arts, the advisory body of the Los Angeles's Unified School District's Central High School #9, later renamed the Ramon C. Cortines School for Visual and Performing Arts.
The Broad Foundation would donate $23.2 million for the construction of the new Eli and Edythe Broad Art Center, which houses the UCLA School of Arts and Architecture. The Broad Art Center's architect, Richard Meier, renovated the UCLA's on-campus art complex—damaged in the 1994 Northridge earthquake—into an updated and architecturally significant building. Visitors to its plaza also encounter Richard Serra's first permanent public sculpture in Southern California: a 42.5-ton twisted, cylindrical enclosure titled, "T.E.U.C.L.A."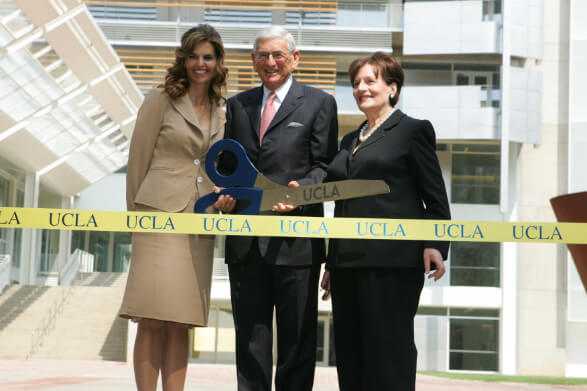 Maria Shriver with the Broads at the opening of The Broad Art Center at the UCLA School of Arts and Architecture, 2006. Photography by Alberto Rodriguez
For eight years Eli worked with Michigan State University leadership to open the Eli and Edythe Broad Art Museum— a 46,000-square-foot contemporary art museum designed by Pritzker Prize-winning architect Zaha Hadid—at the entrance to the East Lansing campus. Eli donated 18 artworks to the museum.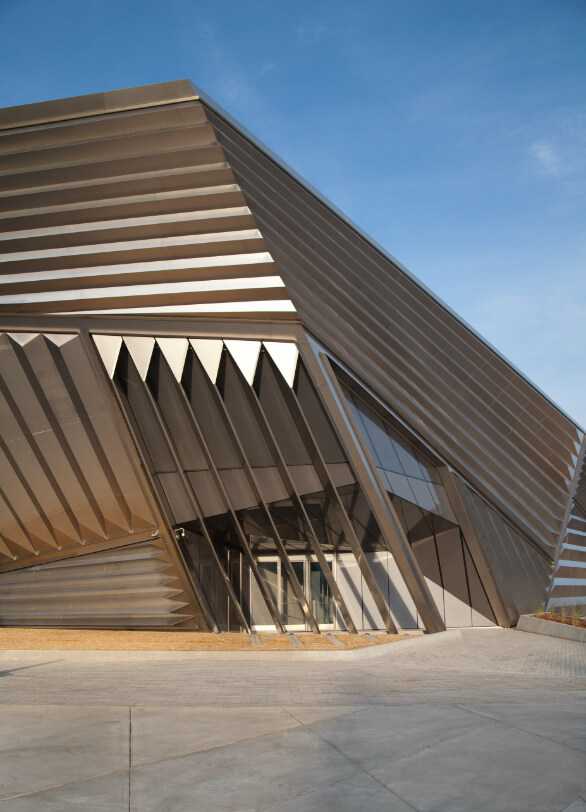 Courtesy MSU Broad and Michigan State University Communications
". . . working at MSU Broad changed the course of my career, as I came to believe deeply in the power of the university museum to transform not just its campus but its entire region."
—Alison Gass, Dana Feilter director, Smart Museum of Art and former curator, Broad Art Museum (published in The Eli and Edythe Broad Foundation: 50 Years of Giving)
In the late 1990's, Eli and Edye attended a dinner party at the home of Piedad Robertson, then-president of Santa Monica College, together with actor Dustin Hoffman, who later chaired The Broad Stage's artistic advisory board, and former opera singer Dale Franzen. The idea to support a performing arts venue at Santa Monica College was seeded that night; nearly 10 years later The Broad Foundation announced a $10 million endowment gift for programming and arts education at the new SMC performing arts center. The 500-seat Broad Stage opened in October 2008 offering theatre, dance, film, opera, jazz, world music, musicals, symphony, family programming and more. The building was designed by Santa Monica architect Renzo Zecchetto who drew inspiration from the intimacy of Italy's "horseshoe" opera houses which allow eye contact with the actors, musicians and dancers from any seat in the house. The Edye, an adjacent black box theater, presents readings, plays and other small-audience offerings. Working in partnership with Santa Monica College, the Broad Stage provides educational programming, master classes and special events for students, families, educators and community members.
"Edye loves the theater," said Eli upon its opening, "and after 53 years of marriage, I wanted to honor her by naming the second space The Edye."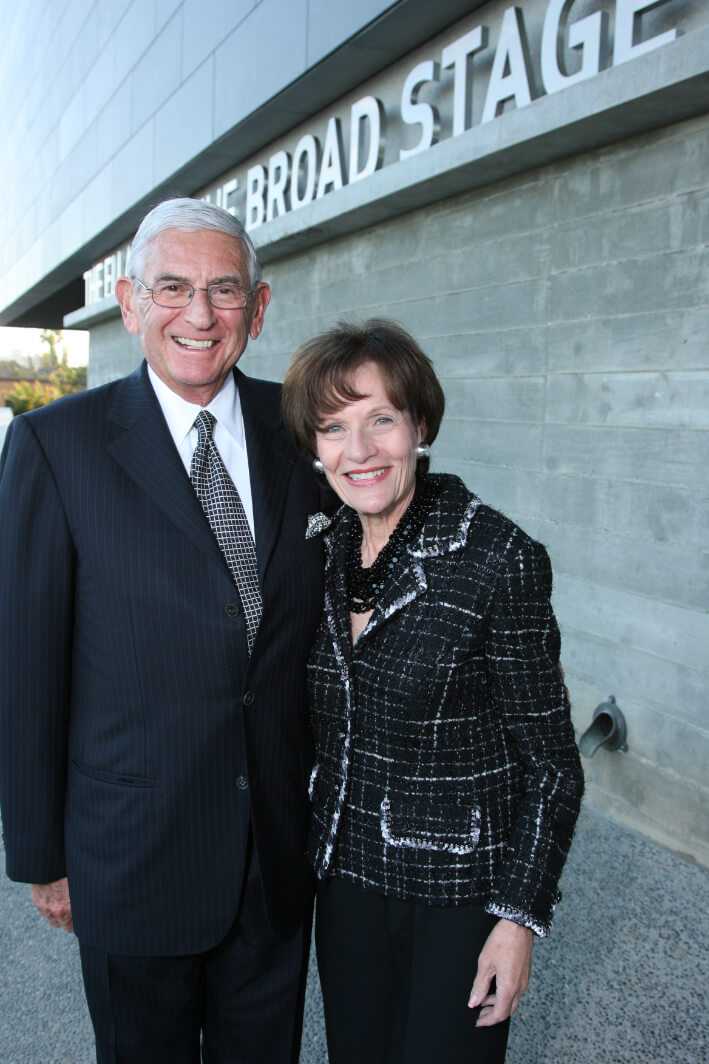 Photo courtesy of The Broad Stage
While LACMA was constructing BCAM, which opened in early 2008, the Broads began an active search for a site to build a new art storage and study headquarters for the Broad Art Foundation, from which loans to LACMA and other museums worldwide could be serviced. As time went by and various sites were considered, the intention eventually shifted to finding a location for an independent museum focused solely on the Broad collection.
Eli had come to believe that a museum funded by his Foundation and independently operated would be the most effective way to share The Broad collection. Built over 35 years, the collection contained 2,000 works of art with holdings spanning the full careers of multiple artists. Selections from the collection—evidenced by examples such as Jean-Michel Basquiat's Untitled, 1981, Jasper Johns's Flag, 1967, Jeff Koons's Rabbit, 1988, Barbara Kruger's Untitled (Your body is a battleground), 1989, Yayoi Kusama's Infinity Mirrored Room-The Souls of Millions of Light Years Away, 2013; 1989 and Ed Ruscha's Norm's, La Cienega, on Fire, 1964—numbered among the most recognizable and important artworks of the last 50 years. In addition, Los Angeles' momentum as a creative metropolis suggested that L.A. would embrace another space for contemporary art.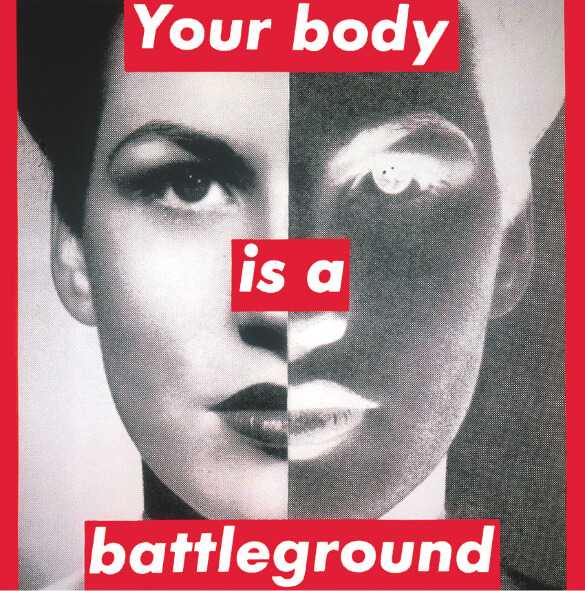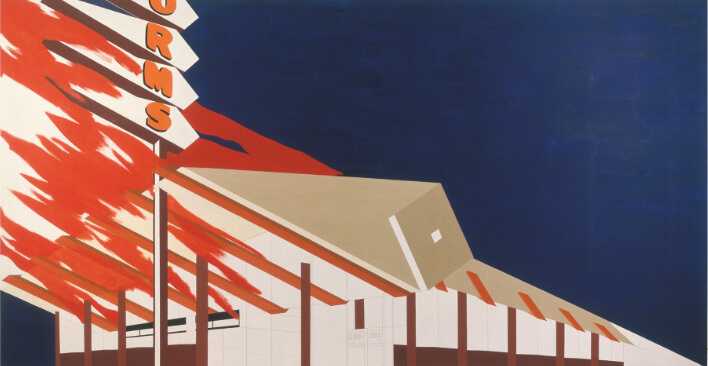 Left: Barbara Kruger, Untitled (Your body is a battleground), 1989 © Barbara Kruger
Right: Ed Ruscha, Norm's, La Cienega, on Fire, 1964 © Ed Ruscha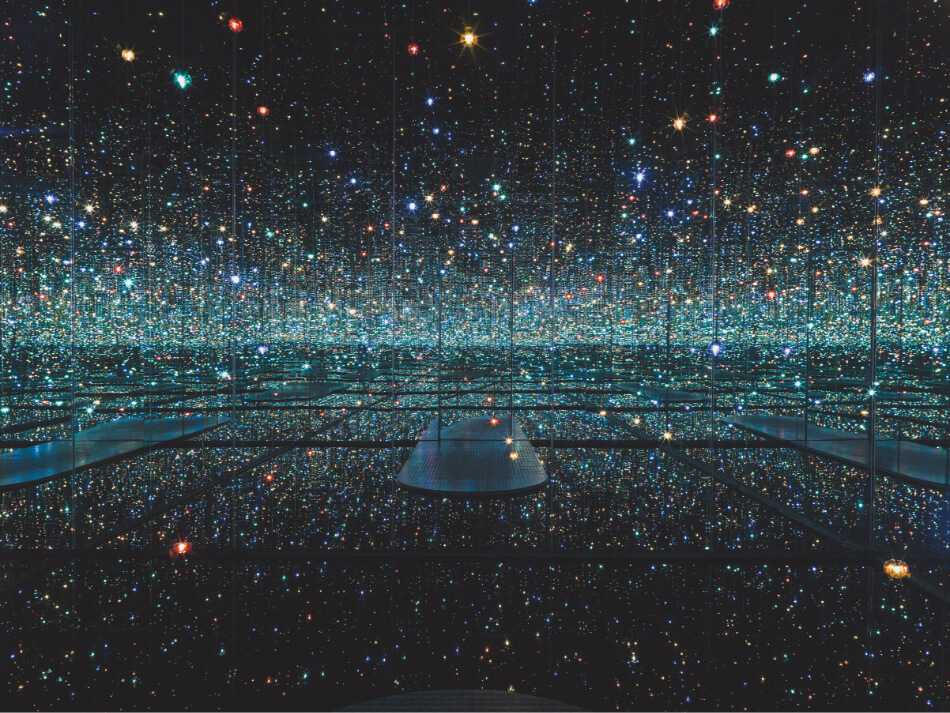 Yayoi Kusama, INFINITY MIRRORED ROOM - THE SOULS OF MILLIONS OF LIGHT YEARS AWAY, 2013
Wood, metal, glass mirrors, plastic, acrylic panel, rubber, LED lighting system, acrylic balls, and water 113 1/4 x 163 1/2 x 163 1/2 inches (287.7 x 415.3 x 415.3 cm) © YAYOI KUSAMA. Courtesy David Zwirner, New York; Ota Fine Arts, Tokyo/Singapore/Shanghai
The choice of the site on the Bunker Hill section of downtown's Grand Avenue was the culmination of decades of advocacy by Eli to boost downtown L.A. as a cultural hub for the city. The Broad museum would join so many institutions that Eli had supported—Walt Disney Concert Hall, MOCA, the Music Center, the Ramon C. Cortines School for Visual and Performing Arts and the Cathedral of Our Lady of the Angels—on Grand Avenue, now one of the most architecturally significant streets in the world.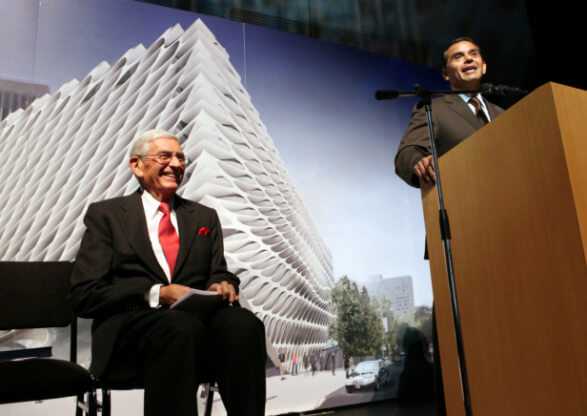 Eli with Los Angeles Mayor Antonio Villaraigosa at a press conference for The Broad, 2011. Photography by Rene Macura
"I called him immediately and said, 'Why not downtown L.A.? Your museum belongs on Grand Avenue' . . . I asked him to give it a chance and sit down with us to discuss the possibilities. By the end of the day, we had a deal."
—Antonio Villaraigosa, 41st Mayor of Los Angeles (published in The Eli and Edythe Broad Foundation: 50 Years of Giving)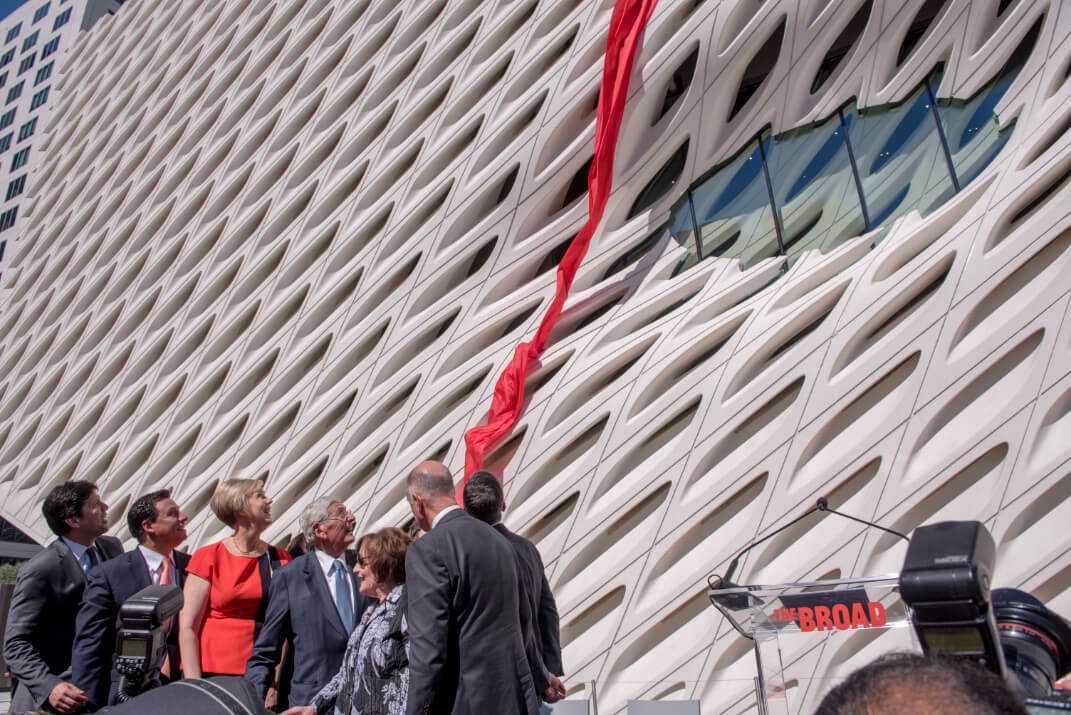 The civic dedication of The Broad, 2015. © BenGibbsPhotography.com
On September 20, 2015, the first new art museum to join Los Angeles' cultural scene in four decades opened. Nearly 100,000 people booked visits before the opening, and by 2019, the museum had welcomed more than 3.6 million visitors. The Broad museum provided Eli an opportunity to re-think what a museum should be, to create an innovative visitor experience and to expand the audience by offering free general admission. The Broad attracted a younger and more diverse audience, breaking noticeably from the norms and cliches about the demographics of museumgoers.
Diller Scofido + Renfro's architectural design is dramatic yet accessible, with a massive white perforated "veil" enveloping its exterior, within which visually memorable gray sculpted lobby and passages await. The Broad set out to change expectations of contemporary art and museums and succeeded in Eli and Edye's goal of bringing more people together with art. A museum created in and for the 21st century, The Broad has become a crucial part of Los Angeles' rise as a world art capital, an art capital that Eli was instrumental in helping to build.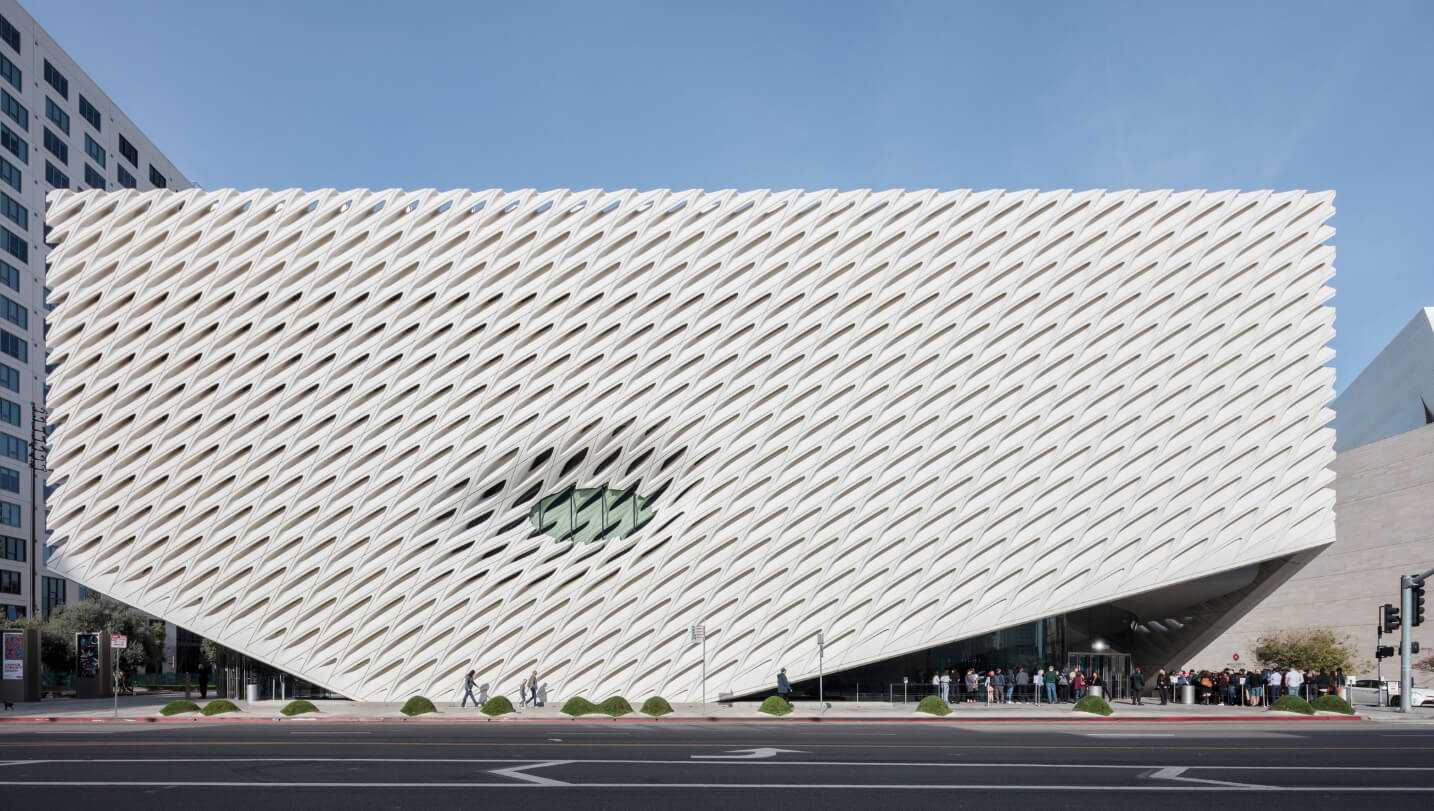 Photo by Mike Kelley